Clavulanic acid: instructions for use
The combination preparations based on clavulanic acid have a broad antimicrobial effect due to inhibition of beta-lactamase. Used to treat infectious diseases of the respiratory and genitourinary systems, soft tissues and skin.
Description of clavulanic acid
Clavulanic acid is a beta-lactamase inhibitor due to its beta-lactam structure, which makes it similar in structure to antibiotics.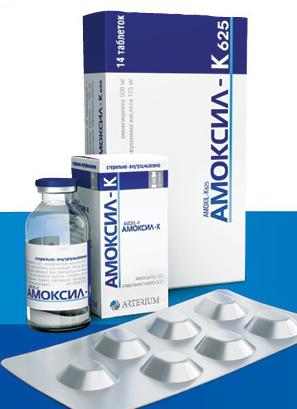 This feature allows the substance to connect with penicillin-binding protein structures located on the walls of gram-positive or gram-negative bacteria, which contributes to their destruction.
What does acid do?
Clavulanic acid is able to show low activity in relation to the Pseudomonas aeruginosa, enterococci, moderate in relation to enterobacteria and hemophilic bacillus, and strong - in bacteroids, moraxsella, staphylococcus and streptococcus.This beta-lactam compound affects gonococci and atypical bacteria of the class of chlamydia and legionella.
Preparations based on clavulanic acid
Beta-lactam antibiotics are well combined with this substance, which allows you to create a combination of antibacterial drugs with different trade names, such as drugs Amoksil-K, Augmentin, Amoksiklav.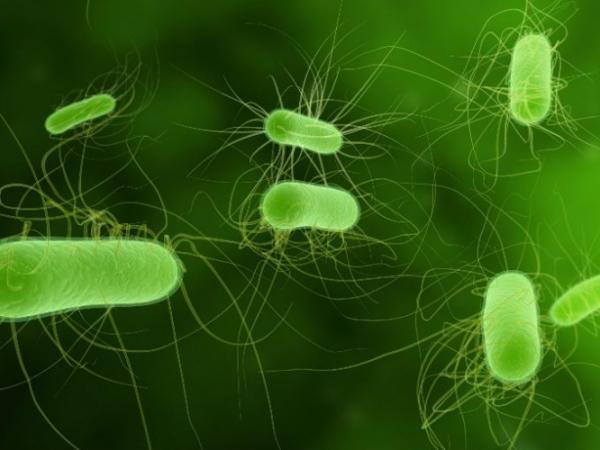 The main drug is the drug "Amoxicillin + clavulanic acid." Available in the form of tablets, powder for the preparation of suspensions (with the usual dosage and "forte"), powder for syrup and injections. The composition includes amoxicillin trihydrate and clavulanic acid in the form of a potassium salt in different quantities. The tablets contain 500 or 250 mg of antibiotic and 125 mg of salt, while the total content of active ingredients may be 625 mg, 1 g, 375 mg.
Mechanism of action
The active substance amoxicillin is a semi-synthetic antibiotic with a broad spectrum of action, aimed at gram-positive and gram-negative microorganisms. The compound can be destroyed with the participation of β-lactamase, so it does not act on the microorganisms that produce these enzymes.
Clavulanic acid belongs to β-lactam compounds that block a wide range of enzymes due to the formation of stable inactivated complexes. This action prevents the enzymatic destruction of amoxicillin antibiotic and contributes to the expansion of its activity on microorganisms that are usually resistant to its influence.
What treats
The drug "Amoxicillin + clavulanic acid" can be used to treat bacterial diseases of the upper and lower respiratory tract, skin and muscle tissue.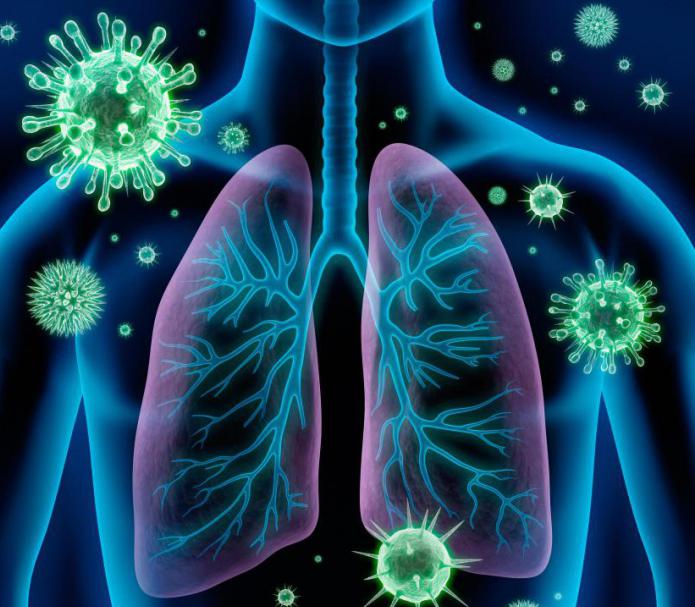 The agent actively fights against infection in the urogenital tract in the form of cystitis, urethritis, pyelonephritis, sepsis, developed after abortion or childbirth, diseases of the pelvic organs. The drug is used for osteomyelitis, blood poisoning, peritoneal inflammation, postoperative diseases, animal bites.
How to take pills
For each patient, the dose is selected individually, which takes into account the severity of the disease, its location and the sensitivity of bacteria affected by clavulanic acid. Tablets with a total content of active substances 0.375 g for adults and children after 12 years, taking into account the mild or moderate course of the disease, are administered 1 piece 3 times a day.If the total content of active ingredients in a tablet is 1 g, they are taken 1 piece 2 times a day.
Severe infectious lesions are treated with a dose of 1 tablet with a total dosage of 0.625 g or 2 tablets of 0.375 g, taking 3 times a day.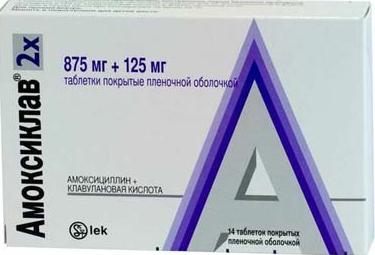 Preparations that contain clavulanic acid, the instructions for use recommends taking only as prescribed by the attending physician.
The use of other forms of the drug
The dose of the medicine is given on the basis of recalculation of the content of the antibiotic in it. Children under the age of 12 years, the drug "Amoxicillin + clavulanic acid" instruction does not recommend prescribing tablets. It is better to use a suspension, syrup or drops for internal administration.
A single and daily dose of amoxicillin is selected by age categories:
babies who are not three months old are prescribed 0.03 g per 1 kg of weight per day for 2 times;
from 3 months of life and with a slight infection use per day 0.025 g per 1 kg of body weight for 2 times or 0.02 g per 1 kg of body weight for 3 times;
severe infections require 0,045 g per 1 kg of body weight per day for 2 times or 0.04 g per 1 kg of body weight per day for 3 times;
adults and children from 12 years old, whose weight is from 40 kg and above, can take a dose of 0.5 g 2 times or 0.25 g 3 times;
for severe infections or diseases of the respiratory organs, 0.875 g 2 times a day or 0.5 g 3 times a day is prescribed.
The maximum daily dosage of amoxicillin for adults and children after 12 years is 6 g, and for children under the age of 12, not more than 0.045 g per 1 kg of body weight.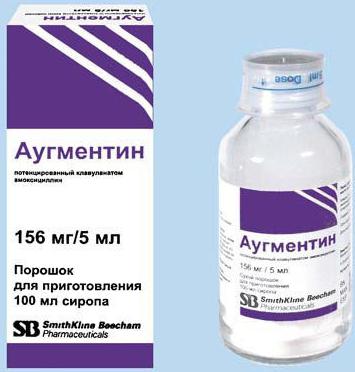 The maximum permissible daily amount of clavulanic acid is also established: for adults and children after 12 years - 600 mg, for children under 12 years old - 0.01 g per 1 kg of body weight.
If swallowing is difficult, a suspension is also recommended for adults. For the preparation of liquid dosage forms the solvent is pure water.
Intravenous administration for adults and adolescents after 12 years of age allows the dosage of 1 g of amoxicillin 4 times a day. The maximum amount per day is not more than 6 g. To children who have reached the age of three months, up to 12 years of age, 0.025 g per 1 kg is administered in 3 doses, for complex lesions, 4 injections are used per day.
Infants up to 3 months, preterm babies injected 0.025 g per 1 kg for 2 doses per day, in the postperinatal period of development prescribed 0.025 mg per 1 kg for 3 doses.
The duration of therapy is two weeks, with acute otitis media - about 10 days.
Prevention of infections after surgery for operations that last no more than 60 minutes, is carried out by intravenous administration of 1 g of the drug at the time of prior anesthesia. Longer operations require the use of 1000 mg after 6 hours during the day. If the likelihood of infection is high, medication is continued for the next two or three days.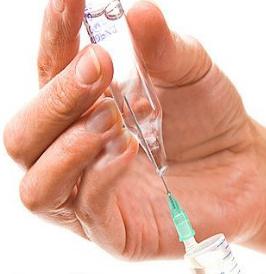 Patients with chronic renal insufficiency dose adjustment and the number of injections are selected in accordance with the indicators of creatinine clearance. If its value exceeds 30 ml per minute, then it is not necessary to adjust the dose. When the creatinine clearance is up to 30 ml and not less than 10 ml per minute, internal administration of 0.25 or 0.5 g per day is prescribed first, after 12 hours. The next step is the intravenous administration of 1 g, and then the dosage is reduced to 500 mg. If creatinine clearance does not exceed 10 ml per minute, then use 1 g, and then 0.5 g per day intravenously, another option: 0.25 or 0.5 g per day orally for one use. With children's doses do the same.
Patients with hemodialysis are prescribed orally in a dose of 0.25 g or 0.5 g for one use or 500 mg are administered intravenously.An additional effect is the use of 1 dose at the time of dialysis and 1 dosage at the end of the procedure.
Related news
Clavulanic acid: instructions for use image, picture, imagery