Multicolor festive table decoration - Jumble Salad
Salads are integral components of almost any solemn event. Unconditional favorites, of course, remain Olivier, but there are also other interesting dishes. Today we will talk about the salad called "Jumble." There are several ways to prepare this dish, so we consider the most interesting.
The first option to create a salad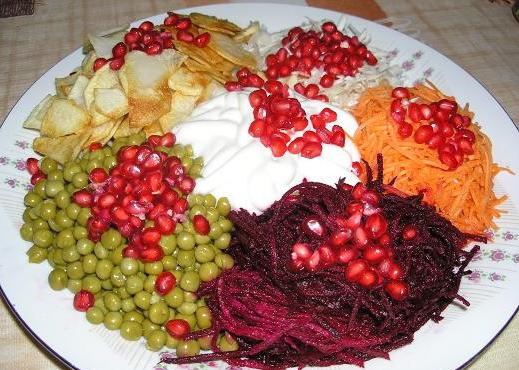 To prepare a delicious salad will require:
beets - 1 piece;
boiled sausage - 200 grams;
canned green peas - 1 cup;
salt;
parsley, berries (fresh), lemon - to decorate the salad;
potato chips (it is desirable to choose sharp) - 400 grams;
red pepper (ground);
carrots - 2 pieces;
mayonnaise - 150 grams.
Cooking salad
First wash the beets and carrots.
Boil them separately.
Then drain the water with carrots and beets.
Take the sausage, cut into strips.
Peel the vegetables from the skins. After cut into strips.
Then take a large plate. Put the ingredients in a circle (first beetroot, then sausage, then carrot and green peas), leave the center until free. Arrange the chips around the vegetables.
In the center, put the sauceboat, which pour mayonnaise.
Then garnish the salad with berries, greens in the form of a pattern.
Salad "Jumble". Quick recipe
In the process of cooking this salad, you will use almost only fresh vegetables. The only product that will be thermally processed is potatoes.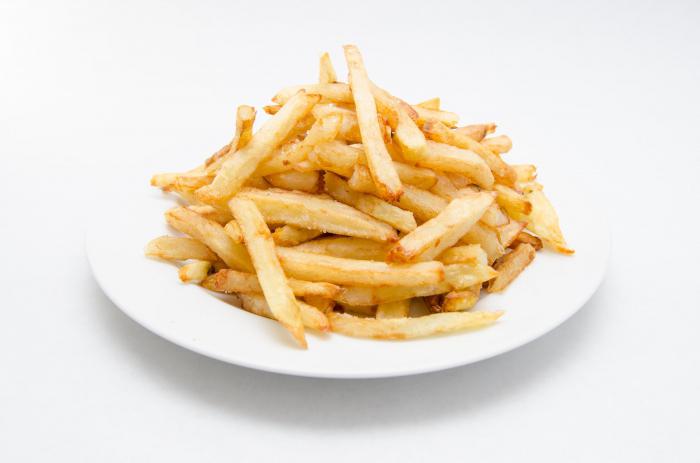 To prepare the salad "Jumble", you will need:
pepper (red), cucumber, tomato - one each;
French fries - 100 grams;
mayonnaise;
ham - 200 grams;
salt.
Cooking a delicious dish
Cut the ham into thin strips first.
Then wash the vegetables.
Then cut the pepper into strips, and the tomatoes and cucumbers into slices.
Now put the vegetables in layers, then salt the dish, pour mayonnaise (thick layer).
Top with french fries.
Before serving salad "Jumble" to the table, stir it upwards.
Recipe from the restaurant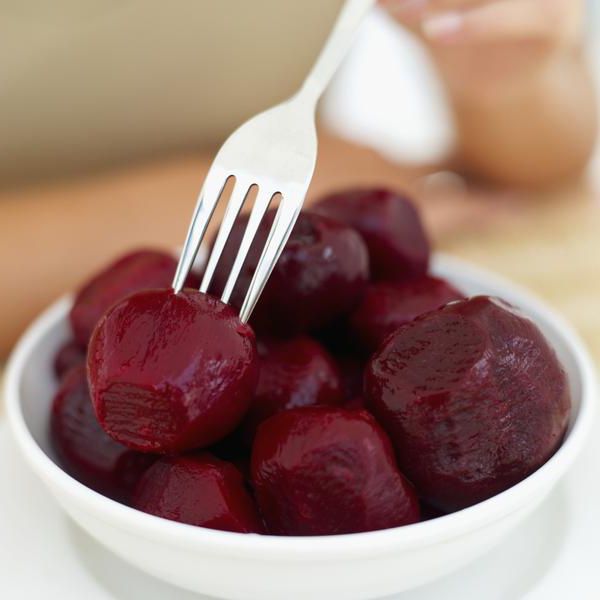 Such a dish in restaurants is served as a snack. This salad "Jumble" if desired, can be prepared at home.For cooking requires:
onion - 1 piece;
water - 100 milliliters;
beets and carrots - one by one;
mayonnaise - to taste;
sugar - 20 grams;
salt - to taste;
meat (beef) - 300 grams;
vegetable oil and vinegar - one teaspoon;
cheese - 100 grams;
French fries - 200 grams.
Salad preparation process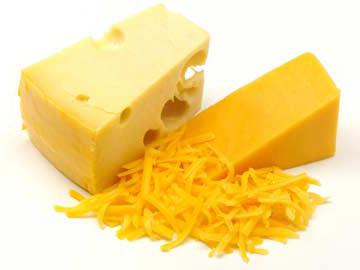 Wash the meat first.
Then take the pot, pour water into it.
When it boils, put the meat in there. Cook for about two hours.
After it is cooked, put to cool, but do not drain the broth.
Simultaneously with the beef, boil beets and carrots. When they are ready, drain the water.
Then make a marinade for onions. To do this, dissolve salt, sugar in water. Next, bring the liquid to a boil. Pour vinegar and oil into it.
Next, clean the onions, cut into half rings (thin).
Vegetables pour hot marinade. After it cools down, drain it.
Cut the remaining meat into strips.
Grate cheese.
Wash potatoes, cut straws. In hot oil in a frying pan, cook fries.
Then take the dish, lay on it the salad "Jumble" layers. First onions, then beef, then carrots and beets.Each layer must be smeared with mayonnaise. Put potatoes on top and sprinkle cheese on Eralash salad. Store the finished dish briefly in the fridge. Then decorate it with greens and olives. Bon Appetit.
Small conclusion
Now you know how to make a jumble salad. Photo for clarity, we have provided that it was clearer what the dish will turn out in the end. We wish you success in culinary endeavors.
Related news
Colorful festive table decoration - Jumble Salad image, picture, imagery