Lugol solution: description, application
A solution of lugol with glycerin, the use of which is allowed only by doctor's prescription, includes elemental iodine. Glycerol and potassium iodide act as auxiliary components. The active substance has a pronounced antimicrobial and local irritant effect. In high concentrations, the component has a cauterizing effect. Local activity is associated with the ability of the drug to precipitate proteins in the tissues. Against the background of contact with the skin and mucous membranes, the drug turns into iodides by thirty percent. The rest is converted to active iodine. When applied, partial absorption occurs. The absorbed amount of the agent penetrates the organs and tissues, being absorbed selectively by the thyroid gland. Excretion is mainly carried out by the intestines, lactic and sweat glands, and also the kidneys.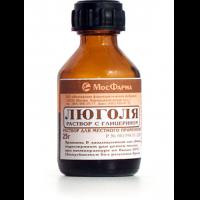 Lugol solution: application
The drug is used externally for inflammatory skin lesions, myalgia, wounds, injuries.Topical medication is prescribed for chronic tonsillitis, rhinitis atrophic, purulent otitis. The indications include ulcers (varicose and trophic), burns (thermal and chemical 1-2 tbsp.). Inside the solution of Lugol is prescribed for tertiary syphilis, atherosclerosis (treatment and prevention).
Dosing method
Lugol solution is used externally to treat damaged skin areas. For the application of the drug using cotton swabs.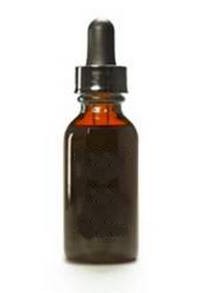 Dosages for ingestion are set in accordance with age, course and type of pathology. Topically, the medication is used to wash the supra-tonsillar cavities and lacunae. 4-5 procedures are performed at intervals of two to three days. Irrigation of the nasopharynx is carried out twice or thrice a week. Duration of application is two to three months. The instillation in the ear, washing is done for two to four weeks. In surgery and burns, the treatment is carried out using gauze cloths moistened with the preparation.
Lugol solution: adverse reactions
In rare cases, allergic manifestations are noted against the background of external use. In particular, there is irritation on the skin.Against the background of prolonged use on extensive damaged surfaces, iodism may occur. The negative effects include angioedema, acne, tearing, increased salivation, urticaria, rhinitis. Against the background of oral administration, allergic manifestations develop in some cases. There may be diarrhea (in people after forty), increased sweating, sleep disorders, nervousness and tachycardia. If the condition worsens, stop the application, consult a doctor.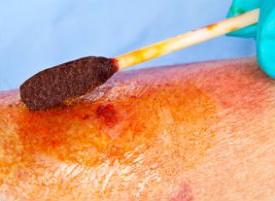 Contraindications
The drug is not prescribed in the presence of intolerance (hypersensitivity) to iodine. Inside lugol is not recommended for persons with pulmonary tuberculosis, adenoma, nephritis. Contraindications include acne, furunculosis, pyoderma (chronic), urticaria, pregnancy, hemorrhagic diathesis. No medication is prescribed for children under five.
Related news
Lugol solution: description, application image, picture, imagery