Polotsk State University in Vitebsk region
Polotsk State University is one of the most reputable educational institutions in Belarus. Over the years of its existence, this university has given a start in life to many famous politicians, artists and scientists of this country. Today at the university you can get a lot of popular specialties; therefore, many applicants and their parents consider entering this educational institution to be a guarantee of their future career or their children.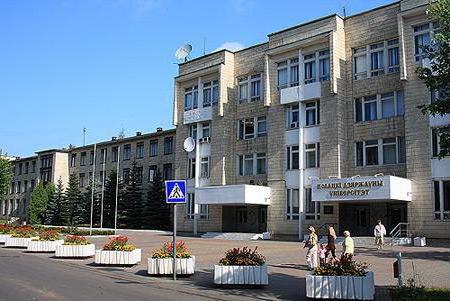 History
It is believed that Polotsk State University is the heir to the traditions of the oldest higher educational institution of Belarus - the Jesuit College, founded in 1581. At the beginning of the 19th century, Alexander I ordered to convert it into an academy. It was endowed with the rights enjoyed by the universities of the Russian Empire, and the first literary and scientific journal Miesięcznik Połocki was published there.In addition, this educational institution had a rich library containing more than 50,000 volumes, as well as a museum, an astronomical hall, a chemical laboratory, and physical, mineralogical, and mechanical cabinets. It is also known that at the Polotsk Academy there was a boarding school where gifted but poor students lived and studied.
Faculties
Every year a growing number of applicants to enter the Polotsk State University Faculties of this university offer training in 46 specialties. They are divided by profiles: financial, economic, technical, pedagogical and humanitarian. In the city of Polotsk based faculties of information technology and historical and philological. And the latter is located in the historic building of the Jesuit College. The remaining faculties (geodesic, engineering and construction, engineering and technological, historical and philological, radio engineering, mechanical engineering and road transport, sports and educational, pre-university training, IT, financial and economic, legal and working with foreign students) are located in Novopolotsk.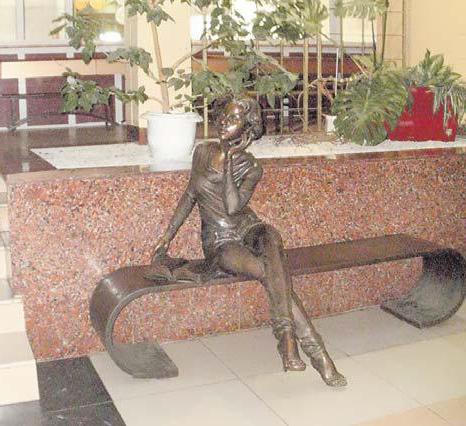 Some statistics and information about the activities of the university
Polotsk State University has a staff of 500 teachers. Of these, 145 candidates and 17 doctors of science. The university has 75 multimedia and more than 3 dozen computer classrooms, which can simultaneously accommodate 500 students.
A scientific "Bulletin" is published in PSU, which is included in the list of scientific publications of Belarus intended for publication of the results of research done in the process of writing dissertation papers.
Polotsk State University, being a successor of the traditions of the Jesuit Academy, founded the Museum of Science and Education of the Polotsk Region, where you can get acquainted with exhibits dedicated to people who have done a lot for the development of higher education in Belarus.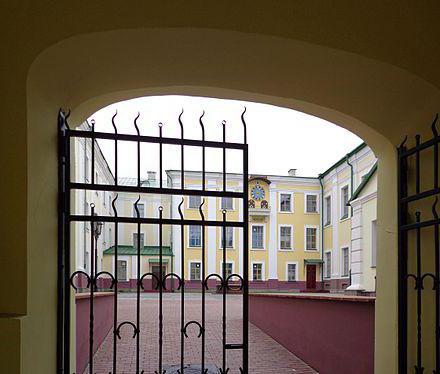 Scientific activity
Polotsk State University seeks to incite in students an interest in independent research activities. They can present their works at the conference, the results of which are published in the collection "Proceedings of Young Specialists of PSU".
In addition, there are 9 scientific schools in the university. Their research finds practical application in many sectors of the economy of the Republic of Belarus.Of particular interest are developments in IT and information security.
Polotsk College EE "Vitebsk State University"
Before the October Revolution, the Teachers Seminary operated in the city. In the summer of 1919, it was transformed into permanent 3-year pedagogical courses, and then into a national technical school with a 4-year term of study. After 17 years, the school received the status of a school, which was later named after Francis Skaryna.
After Belarus gained independence, it was reorganized into a pedagogical college, and in 2005 it became part of "VSU".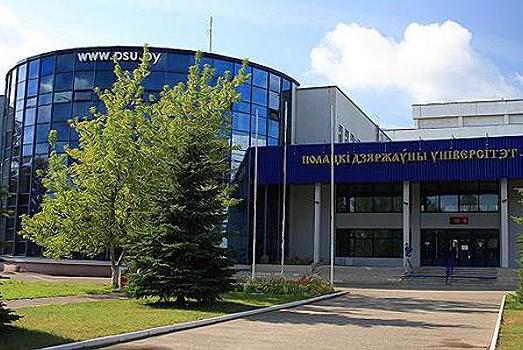 Dormitory
In the educational institution "Polotsk State University" learns a large number of nonresident students. Moreover, according to the data for the 2012-2013 school year, 185 citizens of foreign countries were studying there.
To accommodate them at the university there are several hostels:
No. 1. Located at the address: Novopolotsk, Yubileinaya Street, 11. Designed to live for students of geodetic, engineering, engineering and construction faculties and foreign students.
№ 2. Address: Novopolotsk city, st. Youth, 49 b. There are sports halls, rooms for training and there is a buffet.Pupils of machine-building, financial and economic, civil engineering, sports-pedagogical, legal and engineering-technological faculties live.
No. 3. It is located in Novopolotsk (Yubileinaya st., 5). Designed for students in the Faculty of Civil Engineering.
No. 4. Located in Novopolotsk on Komsomolskaya Street (Building 18). Students who study at the financial and economic, radio engineering, civil engineering and law faculties live.
No. 5 Address: Novopolotsk, Blokhin Street, Building 17. Intended for students of the financial-economic, historical-philological, law and faculty of information technology.
№ 6. This is the only hostel of the PSU, which is located in the city of Polotsk. Address: st. Sverdlov, 21. Students who are studying in the former building of the Jesuit Academy and the Faculty of Information Technology live.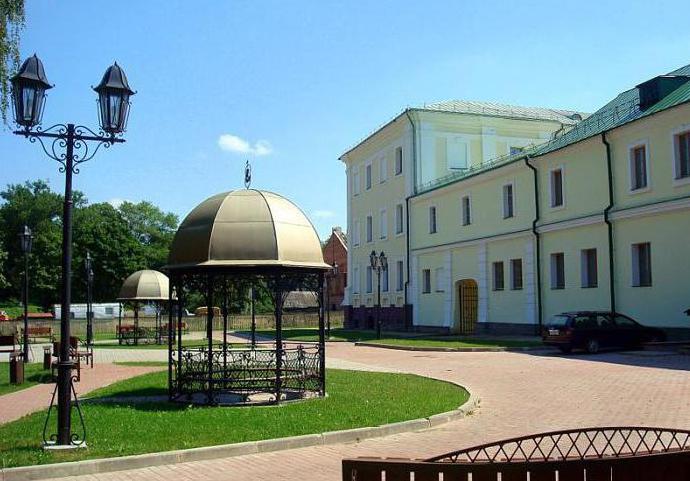 How to get there
To get to the buildings located in the city of Novopolotsk, from the train and bus stations, you should take buses number 5, 10 and get to the "Molodezhnaya" bus stop. As already mentioned, the two faculties of the university are located in Polotsk.You can reach them by buses number 2, 4, 1, 26 and 27, following to the stop "Gorispolkom" from the city bus station.
Now you know where the PSU is. Polotsk State University is considered one of the best educational institutions of Belarus, and its diploma is a prerequisite for a successful career.
Related news
Polotsk State University in Vitebsk region image, picture, imagery