Unusual mastic figures
Oh, these tasty and very beautiful cakes with fascinating figures, flowers, animals, cars! Such sweet pleasures are quite relevant on the modern table during various holidays and celebrations. And they are purchased on the birthdays of children, and on weddings ... But surely everyone would like to create such beauty with their own hands. Therefore, we will create the mastic figurine immediately.
What is mastic?
First you need to know what is mastic. So, the product we are considering is a material from which you can sculpt various figures, decorations for confectionery. The composition of the mastic can be completely different, but any recipe necessarily contains icing sugar. That it is the basis for the creation of figurines from mastic. But so that the decorations were multi-colored, add natural food colors.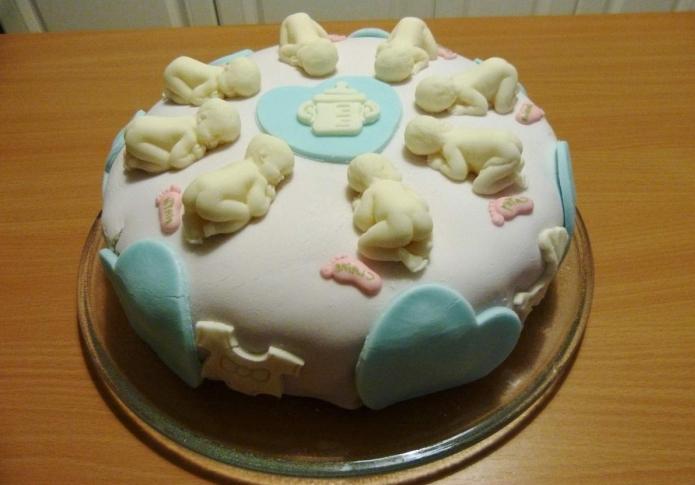 Sculpt mastic
As mentioned above, completely different figures can be made from mastic, it all depends on the person's fantasy.So, for example, a pair of pigeons for a wedding cake is created quite simply and quickly. To do this, you must first prepare mastic, toothpicks and icing (protein mixture to create bulk jewelry). We pull out the pigeon's head, tail and wings from a piece of mastic, and then with a toothpick we draw feathers, eyes, draw the beak. We perform the same operation with the second pigeon, plant them together and fix it with an icing, which will add volume to the wings and body of birds. Figures of mastic ready. We attach the decorations to the cake and serve it to the table.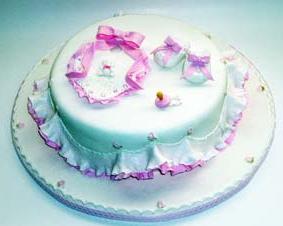 Cooking material
In order to prepare figurines from mastic, we will step by step follow the process of preparing the product. Consider the sugar mastic recipe. It consists of gelatin (10 grams), powdered sugar (600 grams), water (55 milliliters), lemon juice (2 teaspoons) and dyes. To begin with, soak the gelatin, which is then heated until completely dissolved, but not boiled. Pour it into powdered sugar, pre-sifted, and mix everything. The whole mass should be flexible and not stick to the hands. If the material begins to crumble, you need to add lemon juice, and if it sticks to your hands,then put down the powdered sugar.
Alternative option
Another fairly common recipe is milk mastic. It is very simple to prepare: powdered sugar (160 g) and dry milk (160 g) sifted together are combined with condensed milk (200 g) and mixed until an elastic material is obtained. Both milk and sugar paste can be placed in a plastic bag and put in a cold place. The material does not deteriorate and does not lose its properties. Such mastic can be used even the next day.
Conclusion
It is very easy and simple to make figurines from mastic with your own hands. In addition to creating beautiful jewelry, such an activity is in itself quite interesting and fascinating. The whole family can be safely connected to the process. You will definitely spend time in the circle of relatives and friends with fun and benefit.
Related news
Unusual mastic figures image, picture, imagery