Useful tips - what can be done from the disks
Unusual ideas
Giving a second life to things that have become obsolete has become very popular and even fashionable. For example, what can be done from discs that you no longer need? Here is where your fantasy roam. One of the main visual properties of the disc is its brilliance, which can reflect the sun, thereby creating a unique positive atmosphere. Let's look at some practical tips that will allow you to diversify your life and make it even more colorful.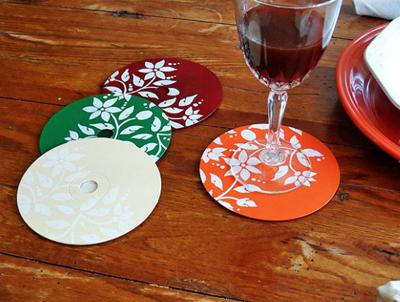 Tip # 1
If you rearrange the furniture, putting discs under the legs of the table, cabinet or sofa, you will save the floor from scratches.
Council number 2
Many people use discs as a stand for hot dishes, such as a cup of coffee or a bowl of soup. Thanks to this there will be no stains on the table.
Tip number 3
In order to not spend a lot of money on toys for the New Year holidays, you can decorate the Christmas tree with old disks. By drawing a picture and tying a thread to it, you will get an excellent toy that will also rotate from the air flow.
Tip number 4
What can be made of disks for a decor? Decorate any decorative object: a vase, a casket, a frame for photos, a flower pot and the like. To do this, you need to break the discs into small pieces and then glue them onto the selected item.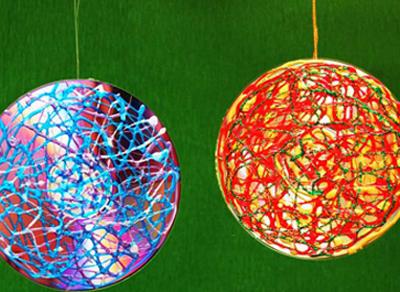 Tip number 5
If you fasten the discs with the help of a thread in a long strip, you get the perfect thread curtains for the door or window, which were very popular in the 90s.
Tip number 6
If you have a huge number of discs, then you can make table legs or an unusual chair from them. Such things will make the interior of your room quite unusual and interesting.
Work with disks
Crafts of them are very easy to make, since the discs have a round shape, good strength, a hole in the middle. Due to this, it is a pleasure to create one of them! In order to make crafts from old disks turn out to be durable, you need to use the following tools: an awl, needles, strong sharp scissors, PVA glue or super glue, threads, tapes, wire or fishing line. If funds allow, get a glue gun. As a decoration, you can use various materials that you have at home: beads, beads, buttons, napkins and the like.Thanks to these decorative trifles, the answer to the question "what can be made from disks" suddenly appears by itself. In the hands of a creative person, the discs turn out true masterpieces.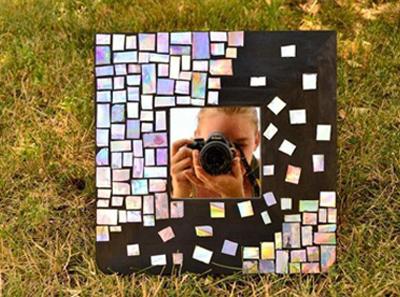 Child crafts
Beautiful crafts from CDs, which you can do with your child, will occupy a worthy place on his shelf. Make, for example, the sun. To do this, stick to the disc strips of yellow color of colored paper. Take nail polish or special paints and paint eyes, nose and smile on the disc. That's it, the sun is ready. The process will entice not only your child, but also you. I hope the answer to the question "what can be made of disks" does not bother you anymore, and now they will not roll on the shelf, but will occupy a worthy place in the design of your home.
Related news
Useful tips - what can be done from the disks image, picture, imagery